Sri Lanka is a country that is famous for its beauty and culture. It is so diverse that you need to travel to so many places to experience it all. There are eye-catching beaches that are just perfect for water sports like surfing as well as sunbathing and relaxing. Mirissa is one such place. There are historically significant places like the Temple of Tooth Relic, Medirigiriya, and ecologically important destinations like Muthurajawela marsh, Moon plains, etc. Within 11 nights and 10 days, we will take you on a journey that captures the very essence of the beauty and culture of Sri Lanka.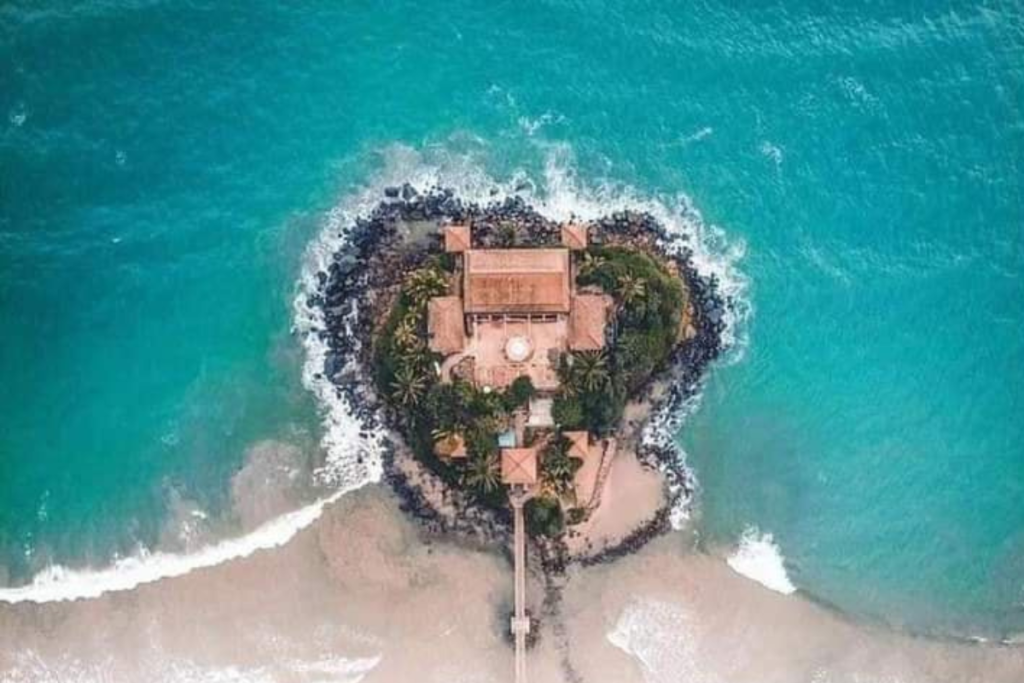 DAY 01 – COLOMBO
Start your journey fresh by spending the night in Colombo, and get your jetlag cured. Colombo is not just a place to stay. There are many important landmarks for a tourist to visit. The national museum of Colombo is the largest museum in the country, and it is home to many culturally significant artifacts. Colombo National Museum shows the proud history of Ceylon throughout the tide of time. This museum is also a place of eye-catching Italian architecture.
Independence square, a monument built to commemorate Sri Lankans gaining independence from British colonial rule, is a sight to see as well. The other places you can visit while your stay in Colombo city are Gangaramaya temple, Viharamahadevi Park, Colombo Light House, Galle Face, etc.
Overnight accommodation at Colombo.
DAY 02 – GALLE | MIRISSA
Sri Lanka is rapidly gaining population around the world as one of the most beautiful beach destinations. At Galle, you will get to enjoy a part of that beauty and so much more. Hikkaduwa is the second-best surfing area in Sri Lanka. It is home to a plethora of sea life and coral reefs. Hikkaduwa National Park is one of the three marine national parks in Sri Lanka and is home to the best coral gardens in Asia.
The Galle Dutch Fort is another tourist attraction in Galle that is significant historically, archeologically, and architecturally. UNESCO has named the Galle Fort a UNESCO World Heritage Site. Lighthouses of Galle, Groote Kerk Church, Galle National Museum, and Unawatuna Beach are the other tourist attractions in the Galle area.
Mirissa is another great destination for activities like surfing, teeming with sea animals, etc. Visitors love to see turtles and blue whales that live in the Mirissa waters. At Mirissa, you can also visit places like The Secret Beach, Parrot Rock, Coconut Tree Hill, etc.
Overnight accommodation at Mirissa.
DAY 03 – MIRISSA
Mirissa is not a place to just visit and leave. A day of relaxing and touring in Mirissa is worth it. At Mirissa, there are so many things for anyone to do, whether you are an enthusiast for adventures, cultural aesthetics, sandy beaches, or anything. You can spend your day sunbathing ad enjoying a beautiful view of the ocean at the beach. You can go surfing and swimming. You can also get an awesome photo for your Instagram at Coconut Tree Hills.
Enjoy an authentic Sri Lankan seafood curry and a delicious meal at the hotel.
Overnight accommodation at Mirissa.
DAY 04 – MIRISSA
Weligama is known as the capital of surfing, and rightfully so. There are fantastic waves ad white-sand beaches at Weligama, attracting surfers from all over the world. And you can complete your holiday experience by visiting trendy bars, cafes, restaurants, and beach resorts.
Mirissa is famous for its whale population. Especially from November until March, whale watching tours can get very exciting.
Taking a local cooking class and enjoying delicious and notorious local food can also be fun.
Overnight accommodations at Mirissa.
DAY 05 YALA NATIONAL PARK
Yala, the second largest National Park in Sri Lanka, is a must-visit if you are visiting Sri Lanka. During the colonial period under British rule, Yala was a hunting ground, and now it is a sanctuary with rich biodiversity. Yala is famous for its huge rock formation, as well as the wild animals that occupy the area. Yala has a high Sri Lankan Leopard density. The whole area is divided into 5 blocks and a 'Strict Natural Reserve' that is prohibited for the general public. Visitors can get safari jeeps at the Park with guides to surf through the thick green bushes of the dry-zone land of Yala and watch animals.
When visiting Yala, you cannot forget about the Kumana National Park as well. Kumana is a well-known eco-tourism attraction and a bird sanctuary.
Overnight accommodations at Yala.
DAY 06 ELLA
Ella is famous among hikers and trekkers, but it is also one of the most beautiful tourist destinations in Sri Lanka. After a few days in the hot, tropical weather, climate change will also be a nice welcome for you. The weather in Ella is soft and misty and gives off the vibes of a fairyland.
You can take a hike to Little Adam's Peak while enjoying the scenery around you, and not to worry; this is not a very hard hike. The Nine Arch Bridge is also a must-visit. This architectural wonder is a 300ft long, 80ft tall bridge that is made entirely out of bricks and cement without using any metal.
And if you are interested in a little more daring activity, you can try the Flying Ravana Zipline.
You can join a Sri Lankan cooking class at Ella as well.
Overnight accommodations at Ella.
DAY 07 NUWARA ELIYA | TEA PLANTATION
Nuwara Eliya is a hill country city and is often referred to as little England because of its weather as well as the many bungalows in the area that are built in the European style. Simply put, there's a vague British-country-village vibe in Nuwara Eliya. You can visit Lake Gregory. It is a scenic reservoir that is super easy to reach, and there are many water sports you get to enjoy with the members of your trip. There is also Victoria park, an enjoyable place with birds and a playground. Nuwara Eliya has many enchanting waterfalls like the lover's fall and fascinating plains like Moon Plains, where the endemic wildlife population is very high.
Nuwara Eliya is the birthplace of the world-famous Ceylon tea. And when you visit Nuwara Eliya, it would be a shame to leave without visiting a well-maintained tea plantation and enjoying a hot cup of Ceylon tea. There are many tea plantations and factories you can visit while staying at Nuwara Eliya and Bluefield tea factory and plantation, MacWood Tea museum, and Pedro tea estate are the favorite lush green tea fields of the visitors.
Overnight accommodations at Kandy.
DAY 08 KANDY | DAMBULLA | SIGIRIYA
Begin your day with the cold breeze of Nuwara Lake and visit one of the most sacred destinations of Sri Lanka, The Temple of Tooth Relic. The temple and the relic have played an important role in Sri Lankan politics and history. It is also named a world heritage site. Cultural rituals are performed three times a day at the Temple, and the visitors can participate and experience an important part of the Sri Lankan Buddhist culture.
Visit the sprawling Royal Botanical Garden, Udawattakele sanctuary, Bahirawakanda Viharaya, and many other beautiful places while you are at Kandy. You can also collect mementos and souvenirs that represent the Sri Lankan culture from Kandy.
From there, we will take you to Dambulla, where the famous cave monastery resides. This cave complex has been a pilgrimage site for 22 centuries now, which itself speaks volumes about its historical significance.
Your next destination is Sigiriya, an incredible architectural design. It is an ancient rock fortress that is 590ft high. Sigiriya is also a world heritage site named by UNESCO.
Overnight accommodations at Sigiriya.
DAY 09 SIGIRIYA | ANURADHAPURA
Sigiriya is named one of the most important urban planning sites of the first millennium. The site plan of Sigiriya is very imaginative and elaborate. Here are water gardens, boulder gardens, and terrace gardens you can visit at Sigiriya.
Anuradhapura is a place of much historical significance. It is the first kingdom of Sri Lanka, which lasted a long period of time under the rule of many kings and dynasties. There are ruins of temples as well as royal gardens and palaces that still resemble the grandeur of Sri Lankan history. The most favored places to visit in Anuradhapura are Ruwanweli Maha Seya, Sri maha Bodhiya, Jethawanaramaya, Abayagiriya, Thuparamaya, etc. Most Sri Lankans visit these places annually.
Overnight accommodations at Sigiriya.
DAY 10 – POLONNARUWA | MEDIRIGIRIYA
Polonnaruwa is another ancient kingdom in Sri Lanka. Just like with Anuradhapura, there are many significant historical places in Polonnaruwa. When visiting Polonnaruwa after a day at Anuradhapura, you will see how Sri Lankan architecture, culture, and overall history have changed with the influence of foreigners throughout history.
The Palace of king Parakram Bahu is constructed between the years 1153 and 1186. History claims that the palace had 7 stories and 100 rooms. UNESCO has named this place a world heritage site. You can visit the Minneriya National Park and get a dose of Sri Lankan wild elephants in their natural habitat.
The Medirigiriya Vatadageya stands spookily in the Medirigiya town. It is a Buddhist structure that is built during the Anuradhapura era.
Overnight accommodations at Polonnaruwa.
DAY 11 NEGAMBO | AIRPORT
Muthurajawela marsh is a coastal wetland ecosystem and is a heaven for bird lovers. It is one of the top bird sanctuaries in Sri Lanka. You can get a boat safari under the thick forest cover, which will feel like you are in another dimension. Some of the other places you will be visiting while at Negombo are St. Mary Church, Negombo Beach, Dutch Canal, and Sri Singama Kali Amman Kovil.
After a trip that perfectly captures the diversity of Sri Lankan culture and climate, you can end your tour at the Airport.